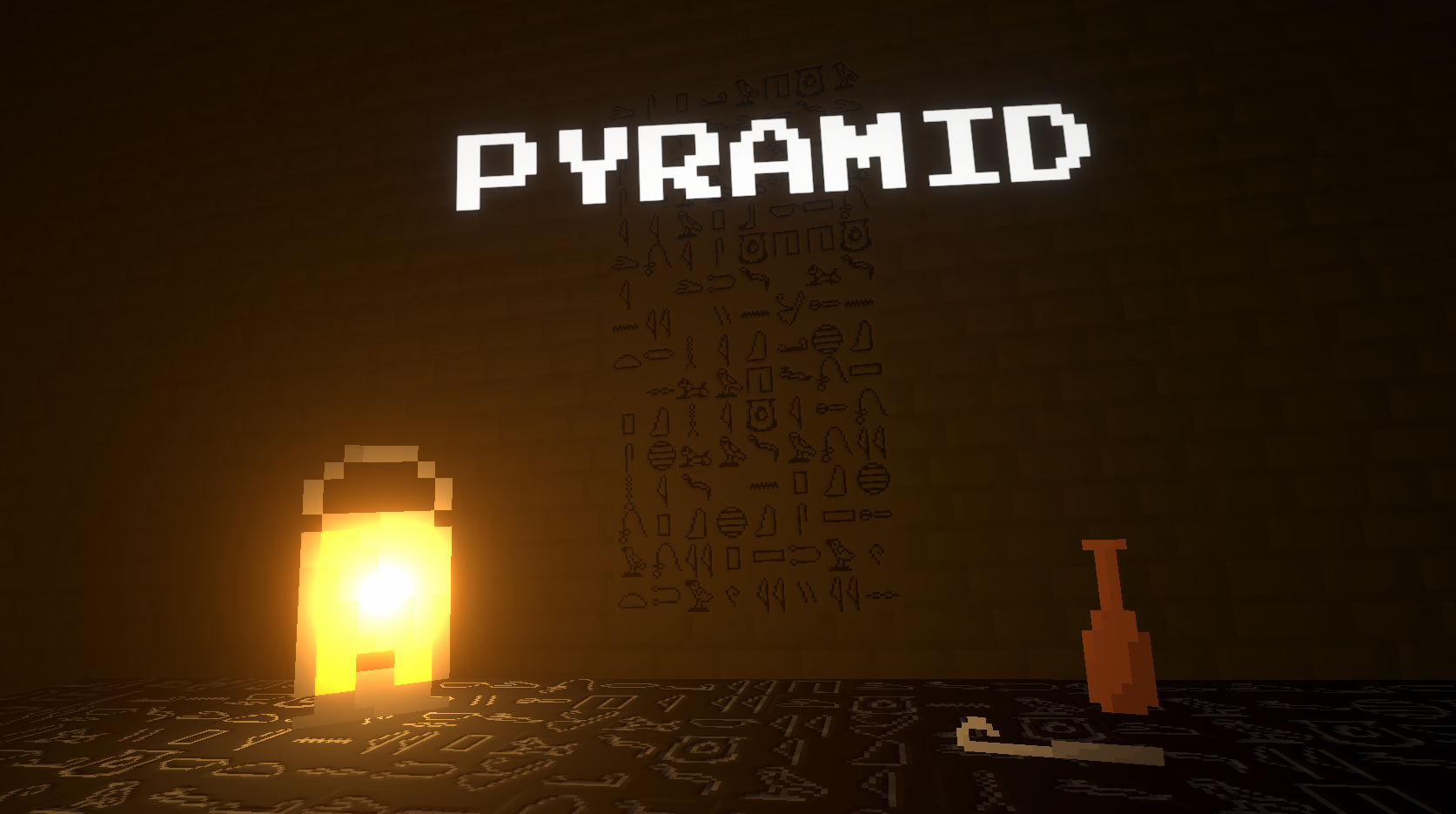 Pyramid
Lot of new things for the 1.2 release!
---
Hello everyone!

We are really happy to announce a major update on Pyramid!
The 1.2 release introduces a difficulty system. We added a safe mode, in which there are no threat, so anybody can enjoy the adventure !
We also added a hard mode, in which there are more monsters and you only have two lifes, if you get caught twi, you lose !
Here is the complete changelog :

Fixed artifacts near the button in the second anex
Added an easy and hard mode
Added lanterns in almost every interesting spot in the first level
No more language selection screen. The language of the game is determined using the system language instead.
Added a backlight in the exterior level to improve the vision in very dark environements
(Hard Mode) Added a scary trigger with Anubis when getting out of the tent instead of looking at the Pyramid
(Hard Mode) Reduced the delay before nightime
(Hard Mode) Added Anubis in the exterior level that walks through a big part of the desert
(Easy Mode) Completly removed Anubis (scary triggers and real Anubis)
Replaced the splash screen of the studio
Added details in the tent (small objects and photographs) to add more depth
Fixed a bug where the lever of the bird in the small room would not appear when inserting it
Fixed normals in the small room
We will now work on a save system since it has been a request from many people. Sadly it is a quite challenging feature to implement so it will be for the next update ! We are currently working on another secret project in which there is a save system so we will re-implement it in Pyramid very soon !

Thanks for reading and for your support !
Files
Dissident Studio - Pyramid (1.2).zip
173 MB
Dec 05, 2020