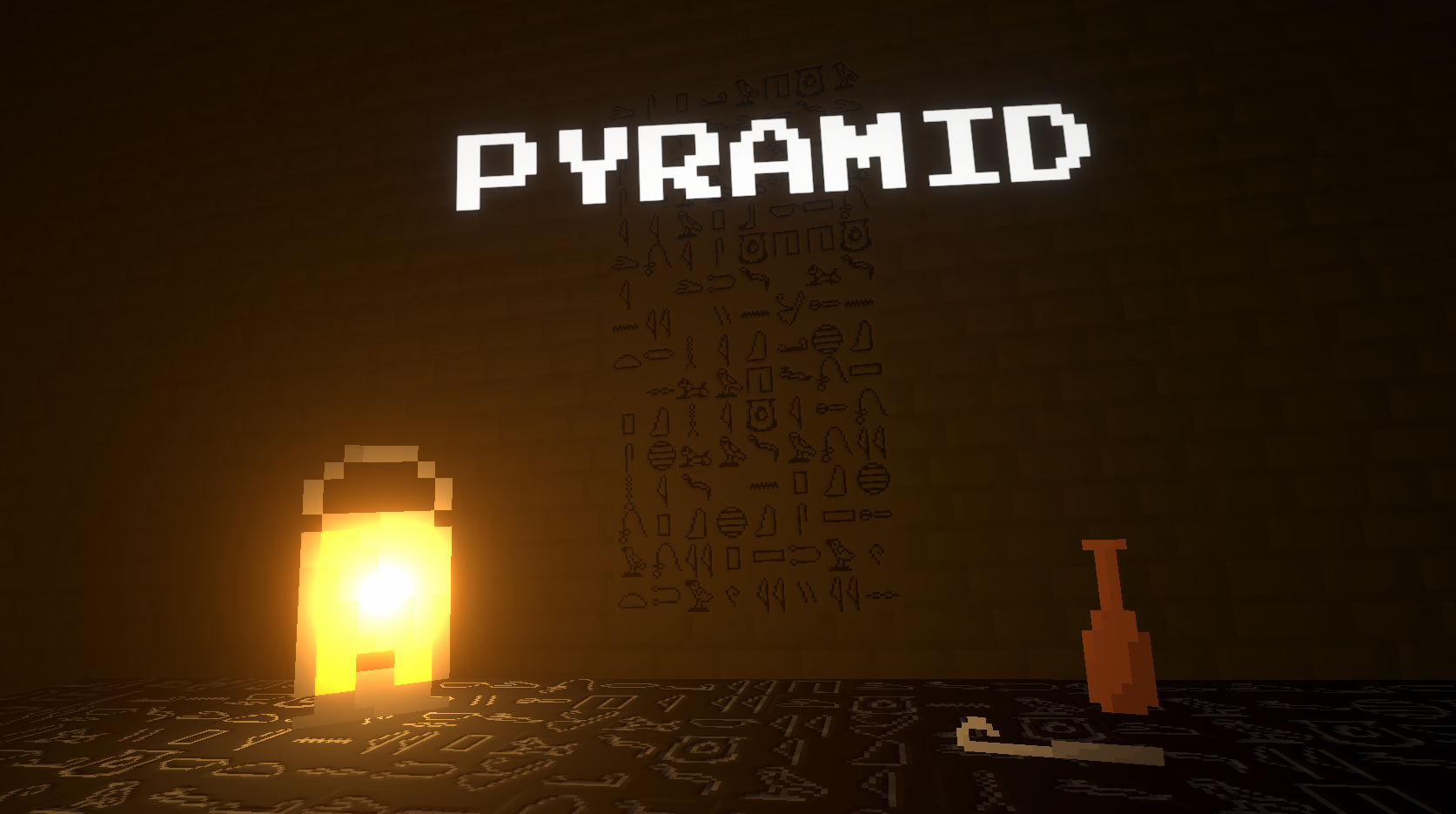 Pyramid
Updates and bug fixes for 1.0 release!
---
1.0 is here!
We planned the official release of the project to be May 15th.
Since the first revision of the game that came out May 10th, we were able to do some changes before the more official release. Here is a list of the major changes we made in this whole new version of the game :
Updated Anubis with its final backface, he is now not mirrored anymore.
Completely reworked the in-game pause menu with its final design
Fixed the sensitivity problem with the mouse, it was way too high at the lowest value when using the mouse.
Now the value changes in the menu are stored and not only active in the current level anymore
Added a main game menu to start and exit the game. There is also an access to the options and the possibility to view the end credits.
Reworked the camera system of the player to add a smooth breathe effect.
Fixed a few problems in the normals textures and added normals for a few objects.
Added a way to exit the credits
Some changes in the start tent. Furnitures are places differently and there is more light
Some balancing for Anubis.
Fixed audio problems when chasing
Thanks for the feedbacks and the playthroughs/gameplays that helped us improve the game for this new version !
Files
Dissident Studio - Pyramid (1.0).zip
175 MB
May 14, 2020